Why Choose Gracious Marketing
for Branding?
Branding is a clever marketing practice that can make businesses feel more recognizable, memorable and trustworthy to their customers. Whether your business is new or well-established, your brand must distinguish your products and services from the competition, let customers know what to expect from you, and represent the personality and style of your business.
For decades, Gracious Marketing has helped businesses establish clear, smart and effective brands. And we will do the same for you. Using our well-designed and thoughtful branding strategy, you will increase brand awareness, attract more online customers, and even improve your reputation.
At Gracious Marketing, our branding services incorporate all parts of your business, including:
Logo design that is beautiful, timeless and memorable
Website design and/or revisions to incorporate branding
Advertising strategy and content
Online reputation management
Promotional merchandise and other marketing campaigns
Consumer Behaviour
Brand Awareness
We'll increase your brand awareness to help you understand what consumers are saying online about you and your business.
Growth
Search Engine Rankings
We'll elevate your online search rankings and control what consumers read about you and your business.
Maintain Reputation
Monitor Performance
We'll continue to monitor and maintain your positive online reputation.
Our talented and reliable team follows the ABCD strategy for every project!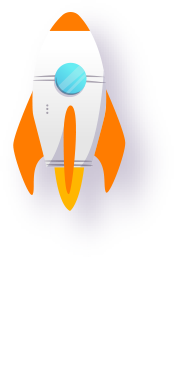 Choose Your Branding Package
Based on your marketing needs and budget, choose the best Branding Package for your business.
Not sure which package is right for you, or looking for more guidance about our branding services? Give us a call to discuss your business goals and timeline, and we'll help you choose the right branding package.
Branding Packages Coming Soon
Choose Branding Package
Choose one of the branding packages based on your needs, goals and budget.
Branding Questionnaire
After signing up, you will complete a Branding Questionnaire, providing us with important information about your business, goals, and design preferences.
Plan of Action
Based on your questionnaire, we will design a thoughtful Action Plan to achieve your goals.
Tell Us About Your Business
Let's get started today. Complete the form to tell us about your business.
Results
We will test multiple ideas and provide samples for your review. You will give final approval before your branding project is complete.
Tell Us About Your Business
And what you plan to accomplish in the coming months and years, and we'll help you achieve those goals.
The Gracious Marketing team will work closely with you to develop a brand that accurately represents your business, the products and services you provide, as well as your unique style and personality.
Whether your business is a small start-up that's developing a new brand, or a well-established company that's changing its brand, we'll provide the branding services you need at an affordable rate.