The Smart Choice for Your Complete Business Marketing
Gracious Marketing understands the importance and complexity of online marketing strategies. With decades of online marketing experience, we've helped businesses of all sizes and industries increase their website traffic, sales and revenue by managing strategic marketing campaigns. We'll help you grow your business using the most effective online marketing tools, including social media content, SEO and Google Adwords.
Choose the Complete Marketing Package to meet all your business marketing needs. You won't have to worry about which marketing strategies are most effective, or how to use online marketing tools without wasting time and money. We'll develop your marketing strategy, implement your marketing campaigns, and provide detailed monthly reports with your results.
Consumer Behaviour
Brand Awareness
We'll increase your brand awareness to help you understand what consumers are saying online about you and your business.
Growth
Search Engine Rankings
We'll elevate your online search rankings and control what consumers read about you and your business.
Maintain Reputation
Monitor Performance
We'll continue to monitor and maintain your positive online reputation.
Our talented and reliable team follows the ABCD strategy for every project!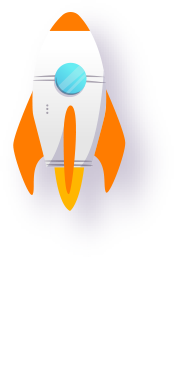 The Complete Marketing Package
You've worked hard to create a business that offers valuable products and services. Now, you must grow your audience and increase sales.
Choose the Complete Marketing Package. Our skilled marketing team will provide the comprehensive marketing support you need, including:
Detailed marketing strategy based on your business goals, budget and timeline
Management of multiple online marketing channels, including social media, blogging and Google Adwords
Testing and evaluations to measure results
Monthly updates and revisions to marketing campaigns
Support available 24/7
Complete Marketing Packages Coming Soon
Not sure if the Complete Marketing Package is right for your business? Give us a call. Tell one of our experienced marketing consultants about your business, and we'll help you take advantage of our ongoing marketing services and support.
Choose the Complete Marketing Package
Choose Gracious Marketing to manage all your online marketing needs.
Marketing Questionnaire
After signing up, you will complete a Marketing Questionnaire, providing us with important information about your business, marketing goals, budget and more.
Plan of Action
Based on your questionnaire, we will create a strategic Action Plan to accomplish your marketing goals.
Tell Us About Your Business
Let's get started today. Complete the form to tell us about your business.
Results
After launching your marketing campaigns, we will provide regular updates and ongoing support to ensure our marketing efforts are successful.
To sign-up for the Complete Marketing Package, contact us today to get started.
Give us a call or complete the contact detail form to provide some useful details about yourself and your business.
The Gracious Marketing team will work closely with you to develop a brand that accurately represents your business, the products and services you provide, as well as your unique style and personality.
Whether your business is a small start-up that's developing a new brand, or a well-established company that's changing its brand, we'll provide the branding services you need at an affordable rate.